Our hope for you as a student at Mississippi College is to not only survive college, but to thrive in college. Being a part of Civitan is one of the best ways to do that. From swaps and socials with the girls' tribes, to Formals and Semiformals in Memphis, New Orleans and beyond, Civitan provides a college experience like no other. You will gain brothers and friends you will keep for the rest of your life, while providing service for the community as well as having the time of your life. We are so excited you have decided to visit our site and we hope you consider Civitan apart of your college and life experience. Be sure to check out all the opportunities below that are a part of the General Rush schedule for the 2016-2017 school year!
General Rush Events

General Rush Kickoff |

September 8, 2016

General Rush Meeting |

September 15, 2016 at 8:00PM

This meeting will be held in Swor Auditorium, and will be where you get your first look into the Council and all service clubs on campus.

Twilight Tailgate |

September 15, 2016

Immediately following the General Rush Meeting, you will have your first chance to meet with actives from each club at a Twilight Tailgate on the Quad. Come visit our tent and check out all Civitan has to offer!

Rush Skits/Videos |

September 16, 2016 at 7:00PM

At Rush Skits & Videos, you will hear from our President about our club, and you will get your first look at our Rush video. Immediately following this presentation in Swor, there will be an After Party for all potential new members.

Saturday Tailgating |

September 17, 2016 at 2:00PM

Come cheer on the Choctaws at the Tailgate on the Quad prior to the football game! Be sure to stop by the Civitan tailgate to talk with actives, grab some food, and play a few tailgating games!

Pref Day |

September 23, 2016

This is the day! You'll make your final decision on which club to join. By the end of this Friday, you'll know for sure which club you are a part of. We hope to see your name on our list of pledges!

Civitan Rush Parties

Open Party | September 18, 2016 at 2:30PM
Get to know about Civitan and all the opportunities our club has to offer. Our actives would love to meet you, answer any questions you may have, and just hang out! This party will be at the Ross Barnett Reservoir, and attendance is required for all General Rush participants.

By Invitation | September 21, 2016 at 9:00PM
This is your last chance to have any questions you have answered. With a more serious tone, it is here that we really want to get serious, and assist you in making one of the biggest decisions of your college career. This party will be at the Capital Club, located on the 19th floor of Capital Towers in historic Downtown Jackson. While invitations will be given out to potential new members, anyone is welcome to come. Attire for this party is business casual.

Capital Club of Jackson
​125 South Congress Street
Jackson, Mississippi 39201

Powered by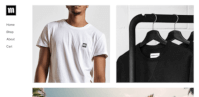 Create your own unique website with customizable templates.